Expert tax support for families and businesses
If you're looking for a firm willing to understand your particular challenges and goals, 360 Financial Solutions offers comprehensive support for a variety of tax needs.
Tax preparation
Not all tax professionals are created equal. When it comes to deciding who's going to prepare the paperwork that may be scrutinized by the IRS and state tax collectors for many years to come, it makes sense to be choosy.
With today's audits increasingly shouldered by low to mid income earners, DIY and Drive-Through tax preparer solutions can be a big risk. Those pennies you thought you were saving can turn into big bucks if returns are done wrong.
We'll help you determine the best strategies for paying the least amount of taxes possible while ensuring your returns are completed correctly. Our rates are affordable, fair, and usually pay for themselves, or exceed our fees, in taxes and headaches saved.
In addition to standard annual returns, we're also happy to help you with prior year catch up and amended tax return filing.
Tax planning
Most individuals or families in this country are giving away more money to Uncle Sam than necessary. If you're not planning ahead for tax savings, chances are it's costing you. This can be of particular concern with closely held businesses. There are many issues with such entities that few consider.
Schedule a one-hour consult to help you get smarter about minimizing the tax consequences. In most cases, we can suggest strategies that not only pay for the session, but also help save you considerably more for years to come.
Business accounting
Our proprietary AI-assisted software ensures your financial records and reports are up-to-date and accurate. That means our financial experts spend their time looking at your business numbers strategically to offer creative ideas for better results. Discover the difference 360+ could make for your business prosperity and quality of life.
Business Exit and Succession Planning
When a business passes hands, everyone benefits from clear and accurate financials. If you're selling a business, you can substantially increase the purchase price with expert support to clean up your books. For family or employee transitions, why not include the gift of up-to-date and correct accounting? You'll be appreciated for this kindness more than you know. We'll help you decide on the best tax reduction strategies in the process. Tap our seasoned and dedicated team for bookkeeping cleanup, report corrections, balance sheet issue resolution, and money-saving strategies for a smoother transfer.
Corporate Structure Advice
If you're grappling with whether to register as an S-Corp, C-Corp, LLC or simply secure a DBA, we can help you sort through the tax ramifications, growth concerns, and paperwork responsibilities to determine the best solution for your needs. You can also lean on us to file any state or federal returns you're responsible for during the year.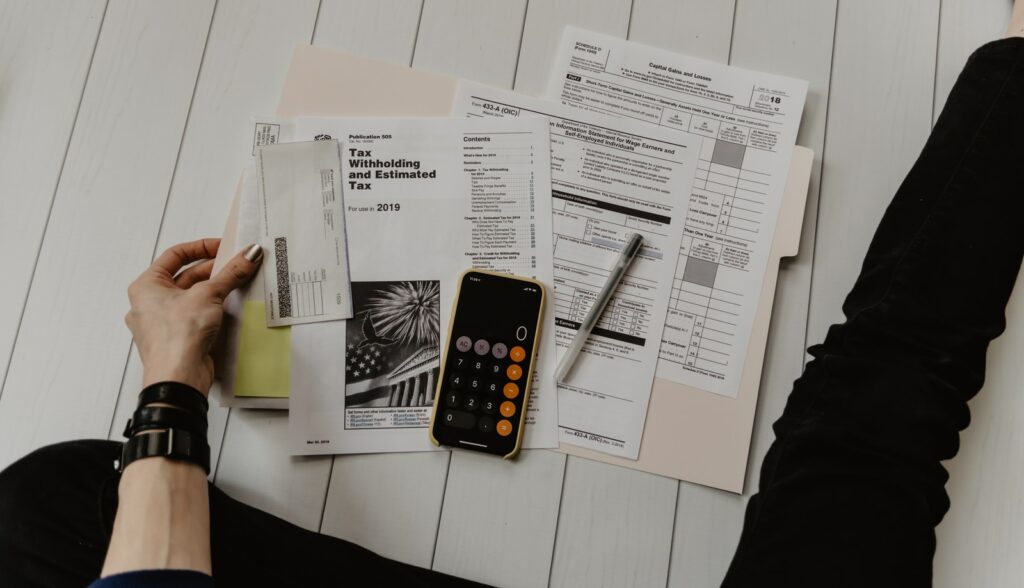 Estate planning
It's too late to begin considering the tax consequences of decisions after an estate passes hands. We'll help you prepare wisely to leave an inheritance to heirs, create will and trust relationship strategies and explore tax free or tax reduction strategies. If you're not considering inheritance and windfall tax issues now, it's likely a good chunk of that money you thought a designee would receive will go to the tax man.
Retirement income planning
It can be challenging to know what's the wisest strategy as you consider consequences related to shifting from a full-time worker to your retirement years. We'll help you develop smart multiple income stream strategies while also considering Social Security opportunities. Our professional team can also help you discover tax-free income options.
IRS letter resolution
No one smiles when they get THAT letter announcing a tax return review or dispute. Our experts can help you rest easier knowing we'll take care of it. Our deep knowledge and specialized resolution tactics focus allow us to end investigations more quickly and negotiate settlements for less. We are Nationally Accredited as IRS representatives for audits and other tax inquiry issues.
Before you spend another year wondering if you've applied the best possible strategies to reduce your tax burden, reach out to 360 Financial Solutions to make sure.