Southern Sun Landscaping, founded by Andrew Grider in 2017, is a full-service yard maintenance, landscaping, and snow removal company providing services for residential, commercial, and government clients. The company now has operations in the Roanoke, New River Valley, and Richmond Virginia areas.
Services include a lot more than just standard lawn mowing and winter plowing. Mulching, shrub trimming, clean up projects, junk removal, and other homestead and business challenges are all available as Southern Sun Landscaping solutions to client needs. Andrew's fleet of impeccably maintained equipment, team of customer-service focused employees, and stable of business associates who offer complementary services are on the ready for a wide range of outdoor maintenance needs.
Think it's too early to be considering spring and summer yard needs? Customers are booking now to lock in for the season. It's also a good time to plan spring clean ups, trim shrubs, pick up leaves and sticks that were missed last fall, and get on a lawn mowing schedule. Are your front beds ugly? The staff at Southern Sun Landscaping can provide fresh eyes. They can brighten tired spaces and enhance a lot more around your home too.
The company gets involved in everything from leaf & junk removal (including items inside the house) and pressure washing, to brush clearing and mowing, mulching, & trimming.
An unusual gift certificate opportunity
Maybe you have someone special in your life that's tough to shop for? Southern Sun Landscaping offers a way for you to make difference in someone's life. Why not help make them prouder and happier about spending time enjoying their home? You could reduce stress too. Elderly parents love this. So do busy professionals seeking quality family time. The gift certificate recipient gets to decide how they want to use the funds. That makes the present even more special.
For a small yard, a $100 gift can cover a mowing and maybe even a little more. Shrub trimming and junk removal services start at $150. Little efforts can make a big difference in making a house feel like a home. Want to help someone get their home ready for a holiday? This is a great way to provide assistance to get leaves off the lawn, throw down mulch, trim shrubs, remove overgrown or neglected brush, get junk out of the house, or whatever will help make them smile more as they imagine welcoming friends and family into the home. Gift certificates are available in $50 increments.
It's easy for your loved ones to use, too. Gift certificate recipients simply call to schedule a free estimate visit. One of our team members will provide and explain the details and charges on a requested project. We deduct the gift certificate amount from the project cost as part of the proposal.
To secure a gift certificate, simply call the Southern Sun Landscaping offices at (540) 420-0402. If you want to talk to Andrew, the owner, about anything, he's always willing to make himself available at andrew@southernsunlandscaping.com
Finding good providers in this area can be tough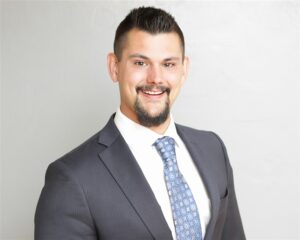 Andrew's not just a client tapping into the business and personal financial services we provide, we're a customer of his too. He's done clean up around the office, which has reduced the clutter around the back parking lot and improved the front curb appeal. Plus, he attends to a variety of needs at the owner's home. It's good to work with good people.
"I first met Michael two years ago when I had two weeks left to get my taxes in on an extension deadline," says Andrew. "My books were in such disarray no other accountant was willing to take the job on. When I first walked into his office, Michael calmed me down and told me not to worry, that he would have it done. Much to my astonishment, within a week my books were back in order and my taxes were ready to file." 360 Wealth Consulting continues to provide bookkeeping, payroll, taxes and financial advice for Southern Sun Landscaping. "No matter the size of your company, I would highly recommend sitting down with Michael to get a better handle on your financials and insight on how to best run your company," Andrew asserts.